welcome!

IMPORTANT ACMETOOL UPDATE
Pleace notice that ACMEtool2 is deprecated and might not work anymore. Please download the newest version ACMEtool3 here: Link
For questions please contact

technobiologygmbh@gmail.com
On this site you will find information about my scientific work.
Since 2012 I work at Roche Diagnostics
(RDI) in Rotkreuz, Switzerland as project leader in an R&D unit.
From 2011 to 2012, I was working as a scientist at the Centre for Microscopy and Image Analysis at the University of Zürich. The focus of my work was on high-content screening by confocal laser scanning microscopy and related image processing.
From 2010 to 2011 I worked as PostDoc at the
Max Planck Institute for Marine Microbiology in the
Department of Molecular Ecology headed by Prof. Dr. Rudolf Amann
From 2005 to 2010 I did my Ph.D. and a PostDoc at the
Limnological Station of the
University of Zürich. The Limnological Station belongs to the
Institute of Plant Biology and is headed by Prof. Dr. Jakob Pernthaler. The title of my Ph.D. thesis was "Development of Methods and Technology for Automated High-throughput Multi-parameter Analysis of Single Cells by Fluorescence Microscopy". The PDF document can be downloaded

here.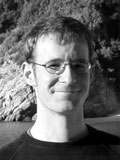 Name:
Michael Zeder
Date of birth:
7th October 1979
Nationality:
Swiss
Title:
Dr. sc. nat.
Current position:
project leader